Happy third birthday, Skype! Send us a card and win a prize
29th of August, next Tuesday, is Skype's 3rd birthday. [See the original announcement](http://about.skype.com/2003/08/skype_beta_launched.html) and [the letter from Niklas on our first birthday](http://about.skype.com/2004/08/skype_celebrates_1_year_annive.html). While the figures quoted in that letter are quite small by today's Skype standards, the following remains very true today and beyond.
> Today people are Skyping to and from every country in the world, enhancing free borderless knowledge exchange as people maintain contact with others as if they were around the corner, even when they are around the world. … Thank you for your involvement with Skype. We hope to continue delighting.
Here's [a million thank you's](http://www.hallmark.com/ECardWeb/ECV.jsp?a=5172531983591M129849581Y) to everyone who has supported Skype over these three years
and here's also a My Picture for Skype.
### The birthday card
If you want to celebrate our 3rd birthday with us, you don't have to send us expensive gifts or flowers. But you can send a birthday card. **Please e-mail your birthday card to .** It can be a picture, photo, video, just written wishes, anything really. If it's a picture or video, you can put it on Flickr, YouTube or any other of those Internet things and just send us the link. Please include your Skype Name.
We'll publish the better cards right here on Share.Skype together with the authors' Skype Names, and we also have a Grand Jury to select the one and only best card who wins a prize (see below).
We appreciate everything we receive, but original content creations (as opposed to readymade e-cards such as the one I used above) have the best chance of winning.
Birthday card entry submission is open until September 3rd 2006, 23:59:59 GMT (next Sunday). So you basically got this and the next weekend to work on it. We publish the winners and deliver the prize a few weeks after that.
### The prize
The best birthday card author will receive one [USR9610 speakerphone](http://www.usr-emea.com/products/p-voip-product.asp?prod=voip-9610a) AND one [USR9601 USB Internet Phone](http://www.usr-emea.com/products/p-voip-product.asp?prod=voip-9601a) from our friends at [US Robotics](http://www.usr.com), shipped to you anywhere in the world totally free.
UPDATE: the grand prize winner ALSO receives the [Skype Cordless VoIP Dualphone](http://www.amperordirect.com/pc/c-internet-phones/internet-phone-dualphone.html) from [AmperorDirect.com](http://www.amperordirect.com), shipped to you for free.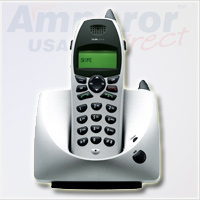 ]]><![CDATA[
### Trivia
I spoke with [Ott](http://about.skype.com/executiveteam/ottkaukver/) about the first days of Skype in August and September of 2003. Here's what he had to say…
> I got a call from Taavet, one of Skype's original creators who still works with us, who asked me to install this new software. They had a drive to get to 15 online users. The next big goal was 50 — it took a lot of calling and persuasion to get there
when we got to 100 online users, it lifted off.
### The banners that didn't make the cut
We tried several rounds of the "3rd birthday banner" you see on the top of this article. Here are the other ones we tried that didn't make the cut to the top.